April 2018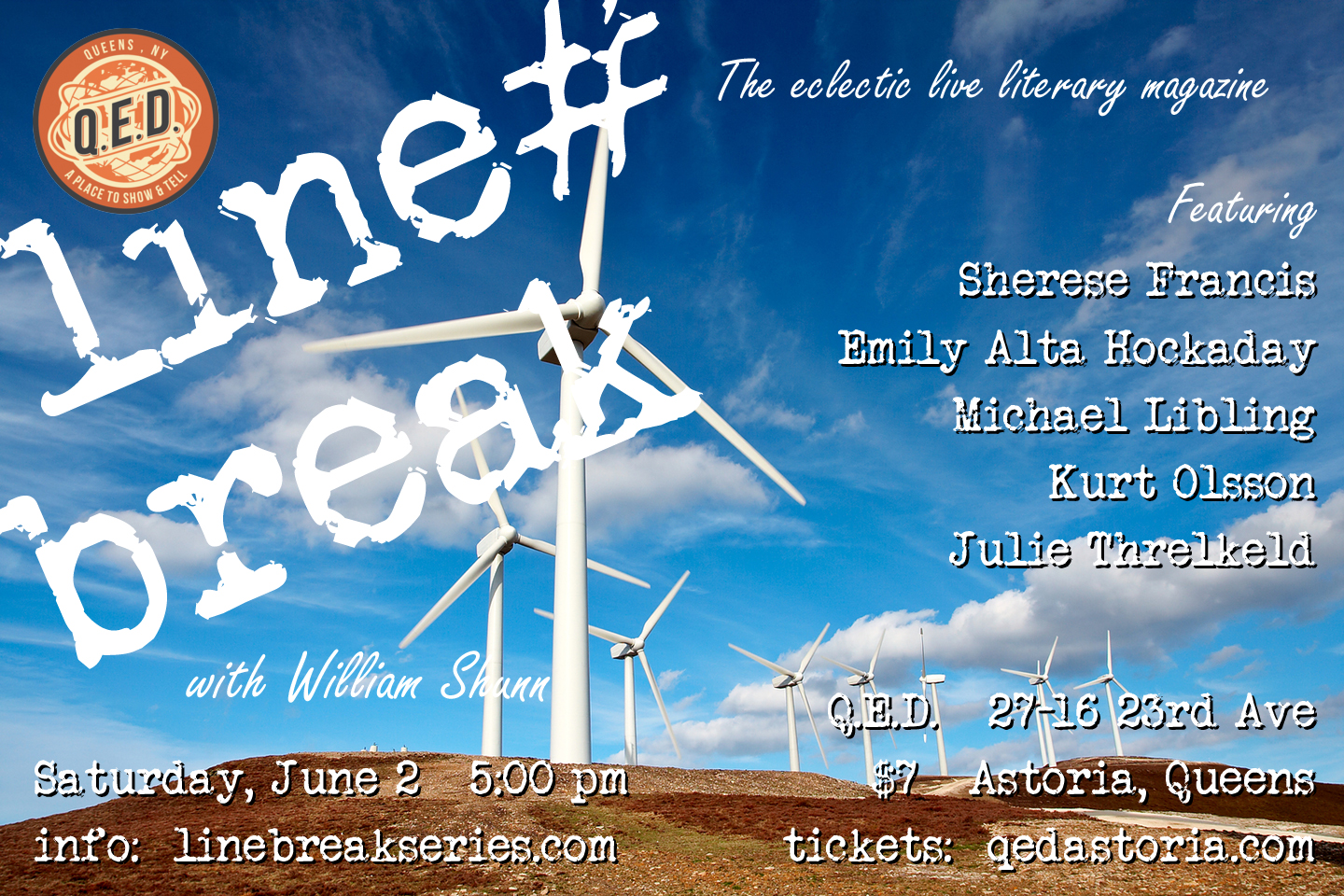 Greetings, Line Break fans! With all this crazy weather—oppressively warm one day, freezing gales the next—we've decided to get out of town for a while. Line Break will be taking a brief hiatus for the month of May, but we'll...
read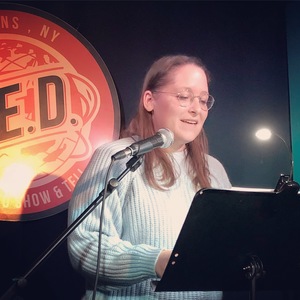 A gigantic thanks to everyone who turned out for our eighteenth regular episode of Line Break this past Sunday, at beautiful Q.E.D. in Astoria, Queens. Just by showing up and giving us the gift of your attention, you helped make...
read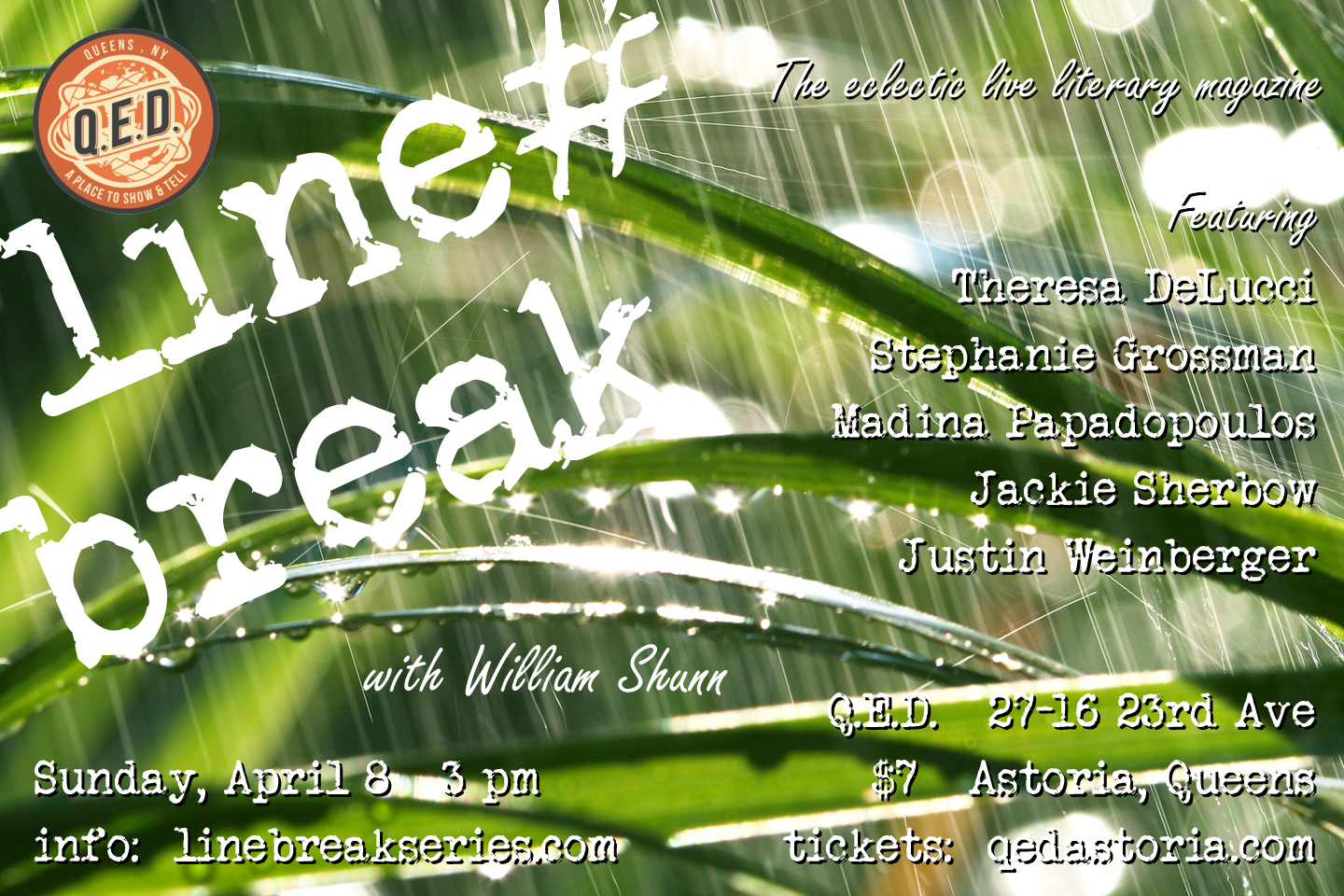 Just a reminder that Line Break, the eclectic monthly live literary magazine, returns this Sunday afternoon in a special Sunday Edition in Astoria, Queens. At every show, live-lit veteran William Shunn brings a wild assortment of writers together on one...
read
Madina Papadopoulos is a New Orleans–born, New York–based freelance writer and author of The Step-Spinsters, a fairy tale retelling of Cinderella and her stepsisters. She studied French and Italian at Tulane University and went on to pursue her MFA in...
read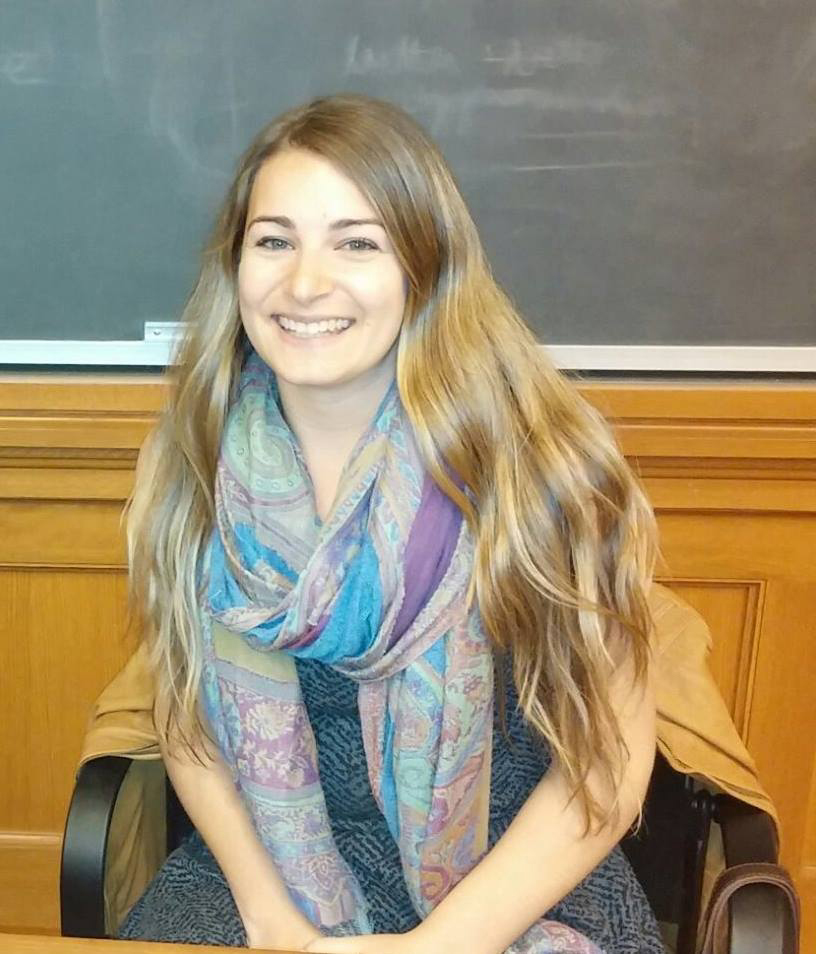 Stephanie Grossman is a writer and marketing professional in New York City who has worked for publishing companies like Simon & Schuster and Penguin Random House. She currently works at JSTOR, a scholarly research library. Along with recent publications in...
read
Justin Weinberger is a novelist and television writer. His first middle-grade novel, Reformed (Scholastic Press, 2017), is available now, and his work can also be seen in the latest season of The Americans, airing in 2018 on FX. Originally from...
read