Line Break Reading Series
Saturday, October 6, 2018, 3:00-4:30 p.m.
Hosted by William Shunn

Q.E.D. - A Place to Show & Tell
27-16 23rd Avenue
Astoria, NY 11105

Admission $7. Beer, wine and snacks available.
---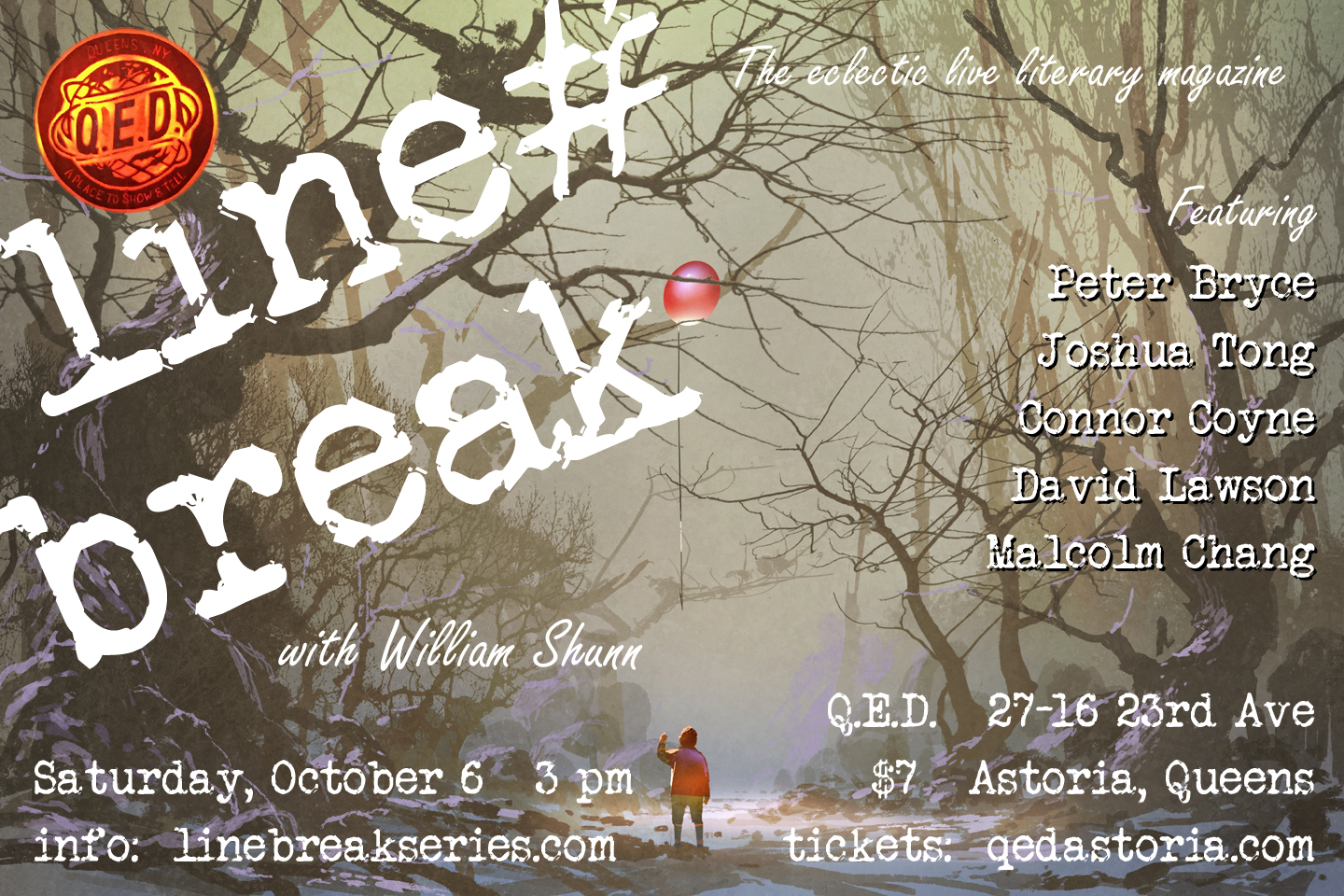 About Us
Line Break is an eclectic Queens reading series, hosted by William Shunn, showcasing a monthly mix of fiction, poetry, essays and performance. Join us next on Saturday, July 7, 3:00 p.m. at Q.E.D., 27-16 23rd Avenue, Astoria, NY 11105. Admission is $7.