Issue # 1
Line Break Reading Series
Saturday, March 5, 5:30-7:00 p.m.
Hosted by William Shunn
Q.E.D.: A Place for Show & Tell
27-16 23rd Avenue
Astoria, NY 11105
Admission $5. Beer, wine and snacks available.
Carey "CJ" Bernstein
is a former screenwriter who has turned his attention to telling the kinds of stories he loved as a kid. His interactive mystery novel premieres online this summer.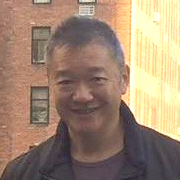 Malcolm Chang
is a third generation Chinese-South African who now lives in Jackson Heights. He has written essays for
Elle Magazine
(South Africa) and memoirs for
Newtown Literary.
Sherese Francis
is a Queens-based poet, writer and blogger. She runs the blog
Futuristically Ancient
, and is the literary director of the upcoming
Queens Book Festival
.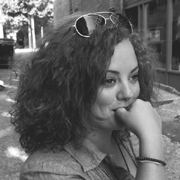 Sarah Riccio
is a curmudgeonly Astoria local who, when she's not slinging craft beer to the people of Ditmars Boulevard, justifies her hedonistic tendencies by writing about them.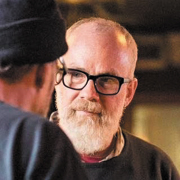 William Shunn
is a Hugo and Nebula Award-nominated science fiction writer, and author of the memoir
The Accidental Terrorist: Confessions of a Reluctant Missionary.
The host and producer of Line Break, he lives in Astoria.