Issue # 2a
Line Break Reading Series @ Queens Lit Fest
Saturday, July 16, 1:30-2:00 p.m.
Hosted by William Shunn
LIC Landing
52-10 Center Blvd.
Long Island City, NY 11101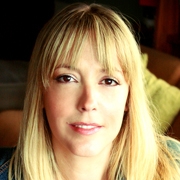 Kambri Crews
is author of the New York Times bestselling memoir
Burn Down the Ground.
An accomplished public speaker and storyteller, she is also the owner and creator of
Q.E.D.
, Line Break's regular home.
William Shunn
is a Hugo and Nebula Award-nominated science fiction writer, and author of the memoir
The Accidental Terrorist: Confessions of a Reluctant Missionary.
The host and producer of Line Break, he lives in Astoria.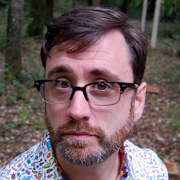 Andrew Willett
is an editor at
The New York Times.
His fiction has appeared in the anthology
Thoughtcrime Experiments
and, most recently, the finalists' anthology from this year's
Saints and Sinners Literary Festival
.
LIC Landing is a leisurely walk from the 7 train at Vernon Blvd.–Jackson Av.