March 2018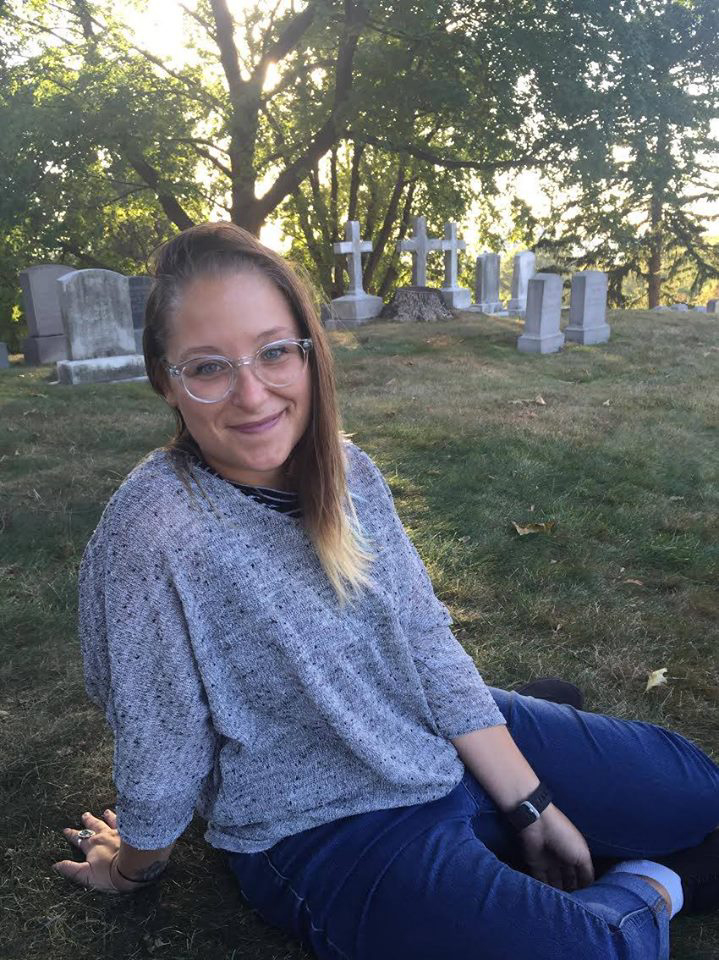 Jackie Sherbow is a writer and editor living in Queens, NY. Her poems have appeared or are forthcoming in places like Occulum, Bad Pony, Luna Luna, Day One, and The Opiate, and have been part of the NYC-based Emotive Fruition...
read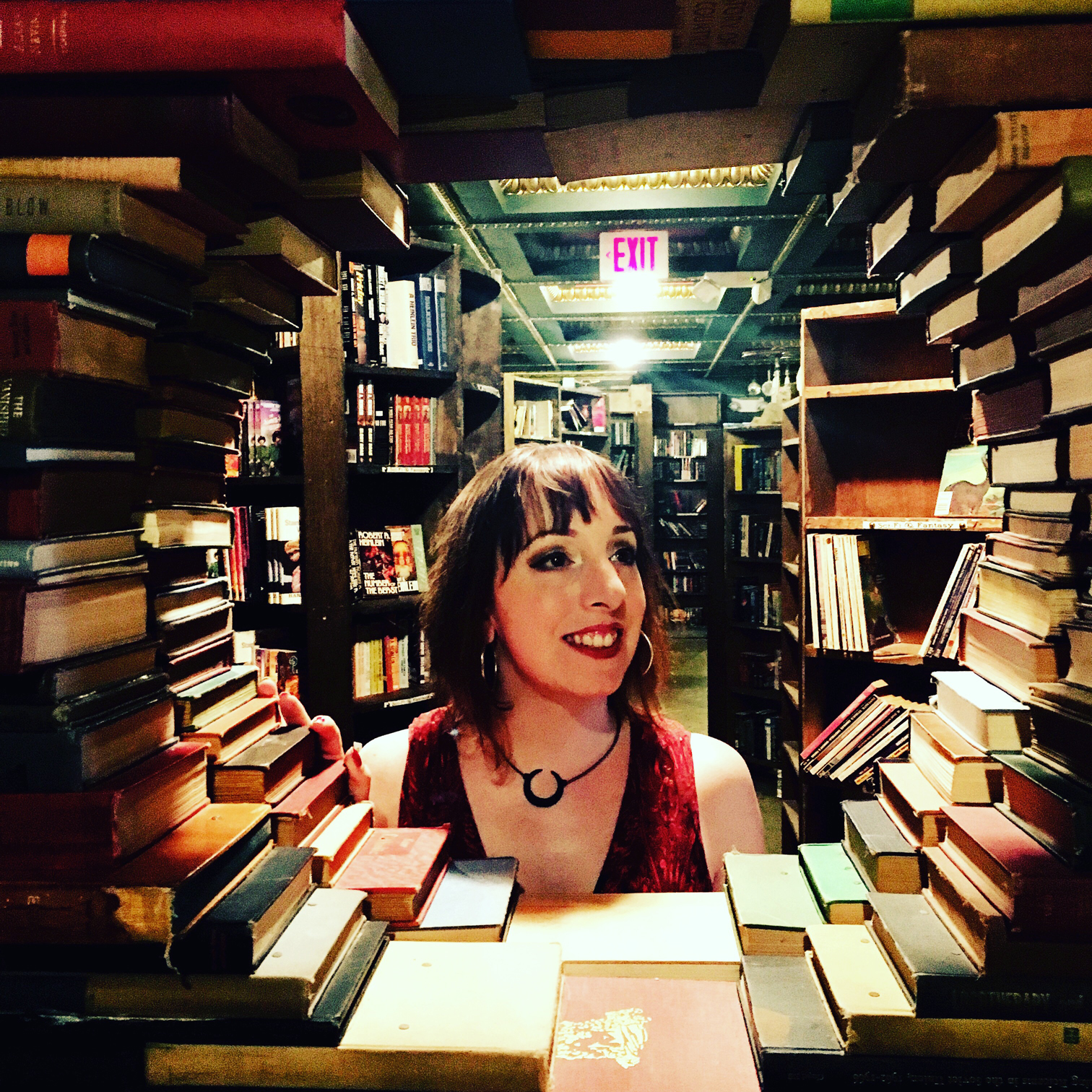 Theresa DeLucci is an alum of the Clarion West Writers Workshop. Her fiction has appeared in ChiZine and on Tor.com, where she is a regular reviewer of horror and New Weird fiction, and, as the only staffer willing to pay...
read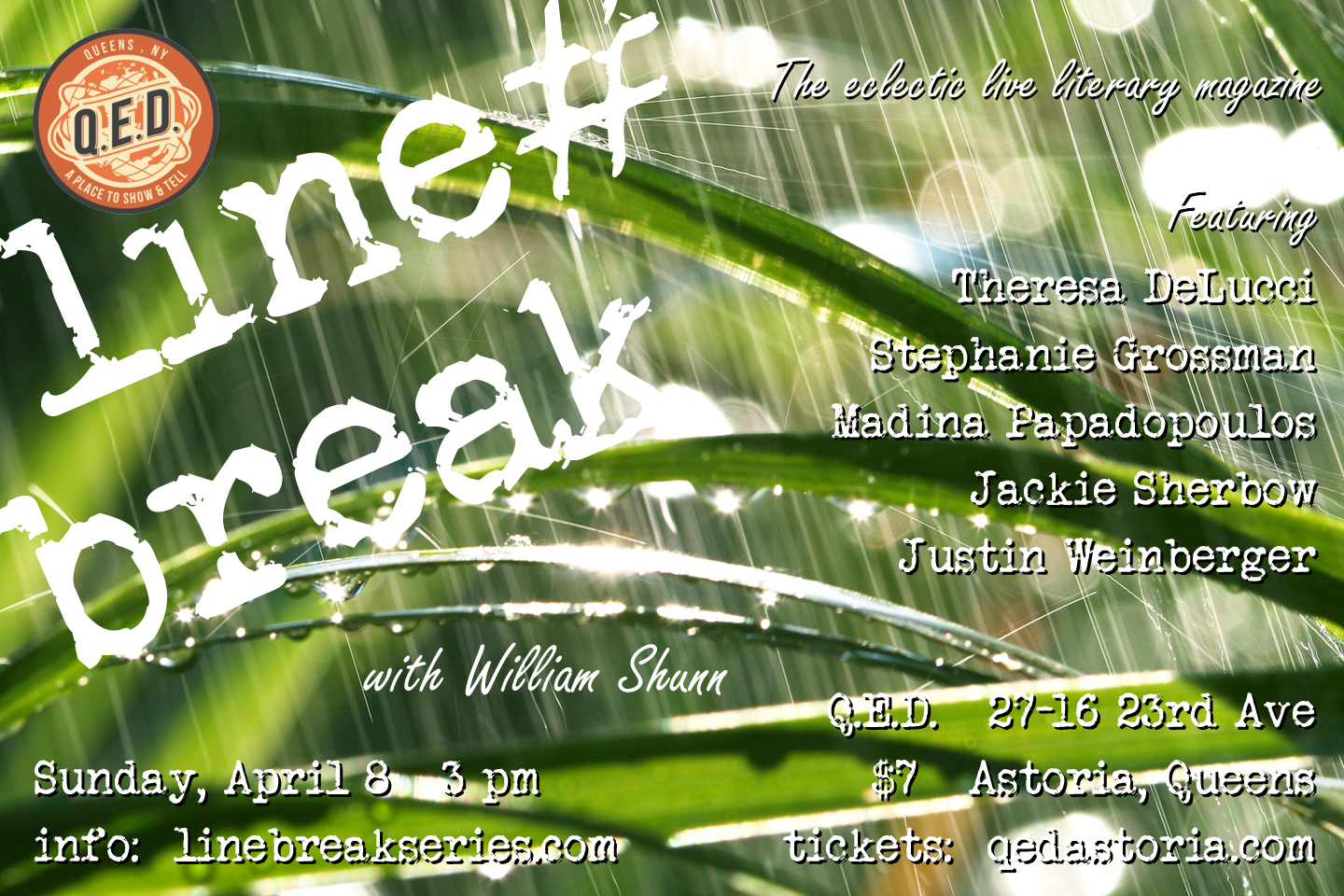 Schedule Change Alert! Please note that our April episode will take place on a Sunday, not a Saturday. Line Break will then be on hiatus for the month of May and will return June 2nd. Line Break is here again!...
read
A gigantic thanks to everyone who turned out for our seventeenth regular episode of Line Break this past Saturday, at beautiful Q.E.D. in Astoria, Queens. Just by showing up and giving us the gift of your attention, you helped make...
read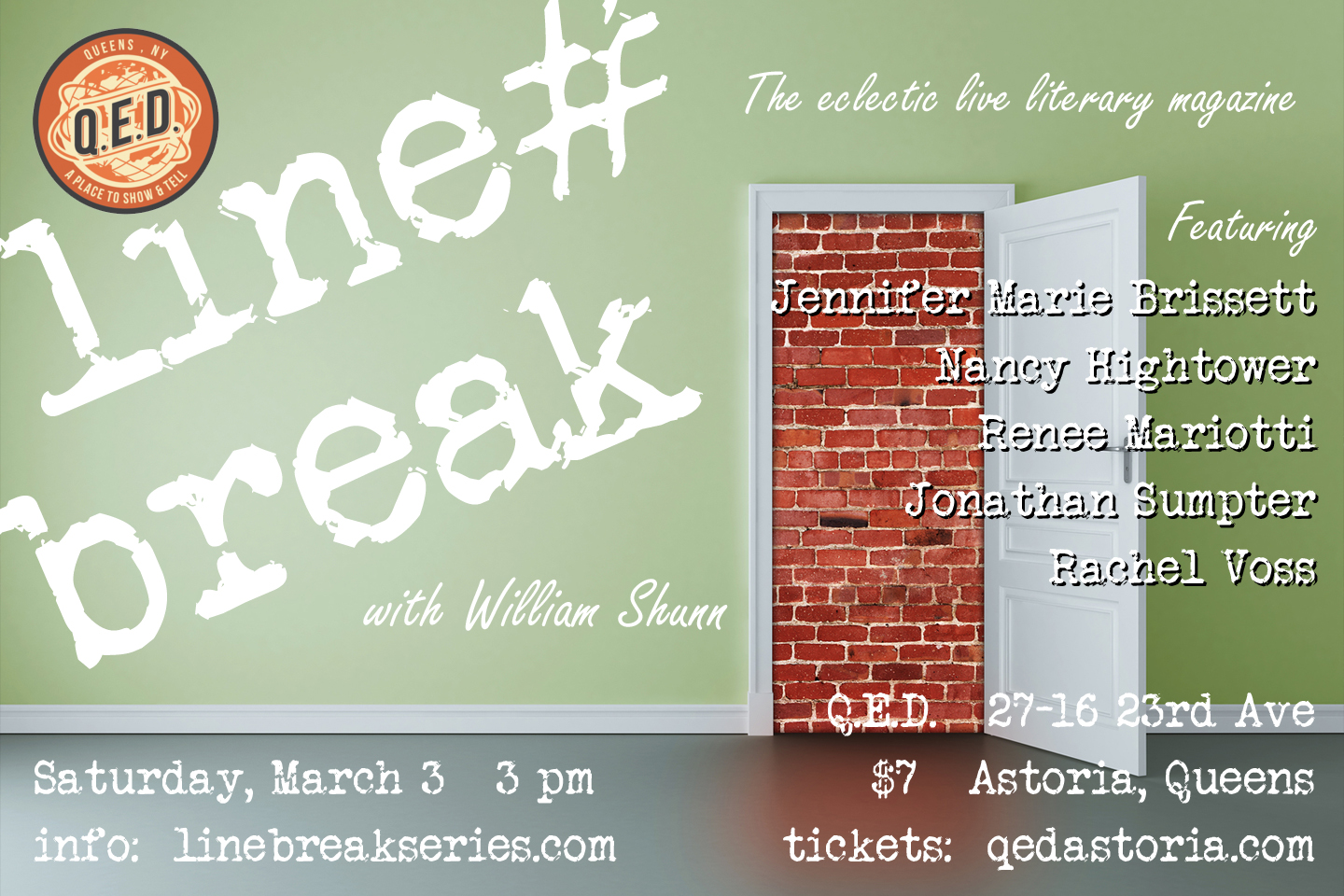 Just a reminder that Line Break, the eclectic monthly live literary magazine, returns this Saturday afternoon at fabulous Q.E.D. in Astoria, Queens. At every show, live-lit veteran William Shunn brings a wild assortment of writers together on one stage. Don't...
read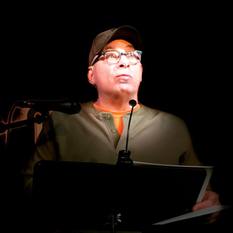 Congratulations to Line Break reader Robert J. Howe on the publication of his poem "The Ghosts of Christmas" by Punch Drunk Press! If you were at Line Break #15 back in January, then you were lucky enough to hear Bob...
read