June 2018
Line Break is here again! It's the eclectic monthly live literary magazine where poetry meets prose, fact meets fiction, and high-brow meets low-brow, at fabulous Q.E.D. in Astoria, Queens. At every show, live-lit veteran William Shunn brings a wild assortment...
read
A gigantic thanks to everyone who turned out for our nineteenth regular episode of Line Break this past Saturday, at beautiful Q.E.D. in Astoria, Queens. Just by showing up and giving us the gift of your attention, you helped make...
read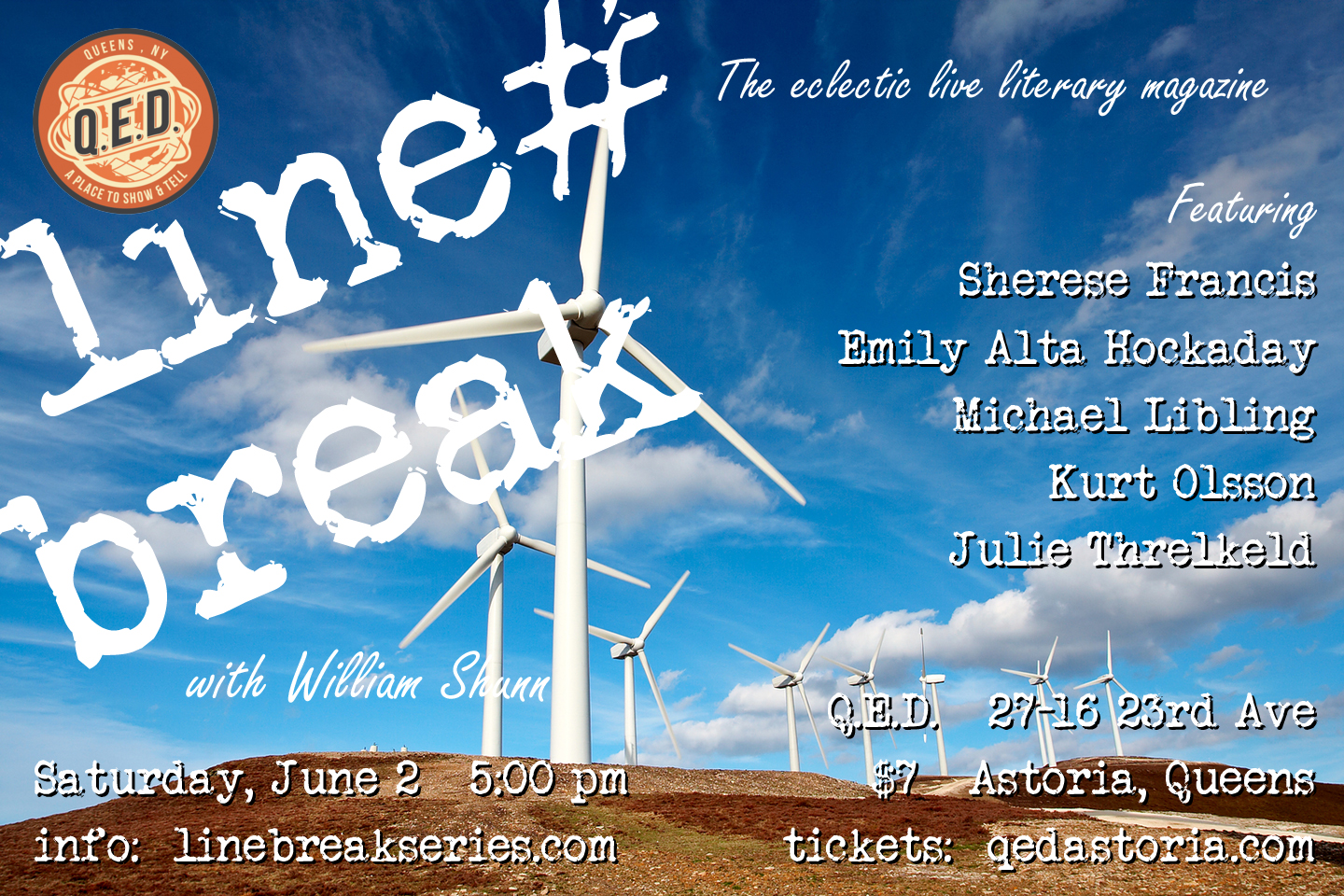 Hi, everyone! As you plan for Line Break today, please remember two things: 1. Our show today is at 5:00 pm, not the normal time. Doors open at 4:30, so try to be early. 2. There is no N train...
read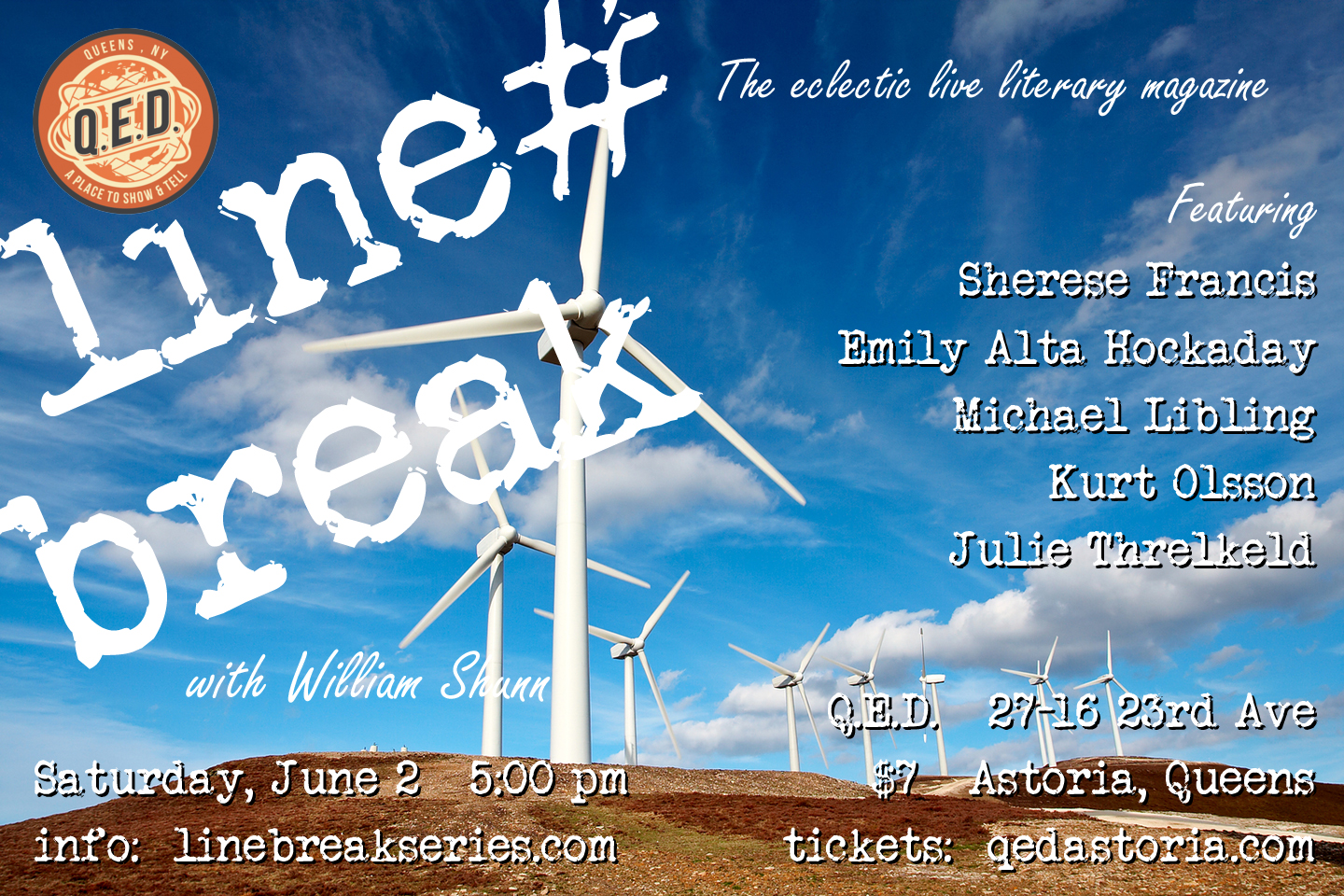 TRANSIT NOTE: Q.E.D. is usually a short trip from Manhattan on the N train to Astoria–Ditmars Blvd in Queens. However, planned construction will disrupt train service the weekend of June 2nd. Shuttle buses will run from Queensboro Plaza to Astoria–Ditmars...
read