September 2017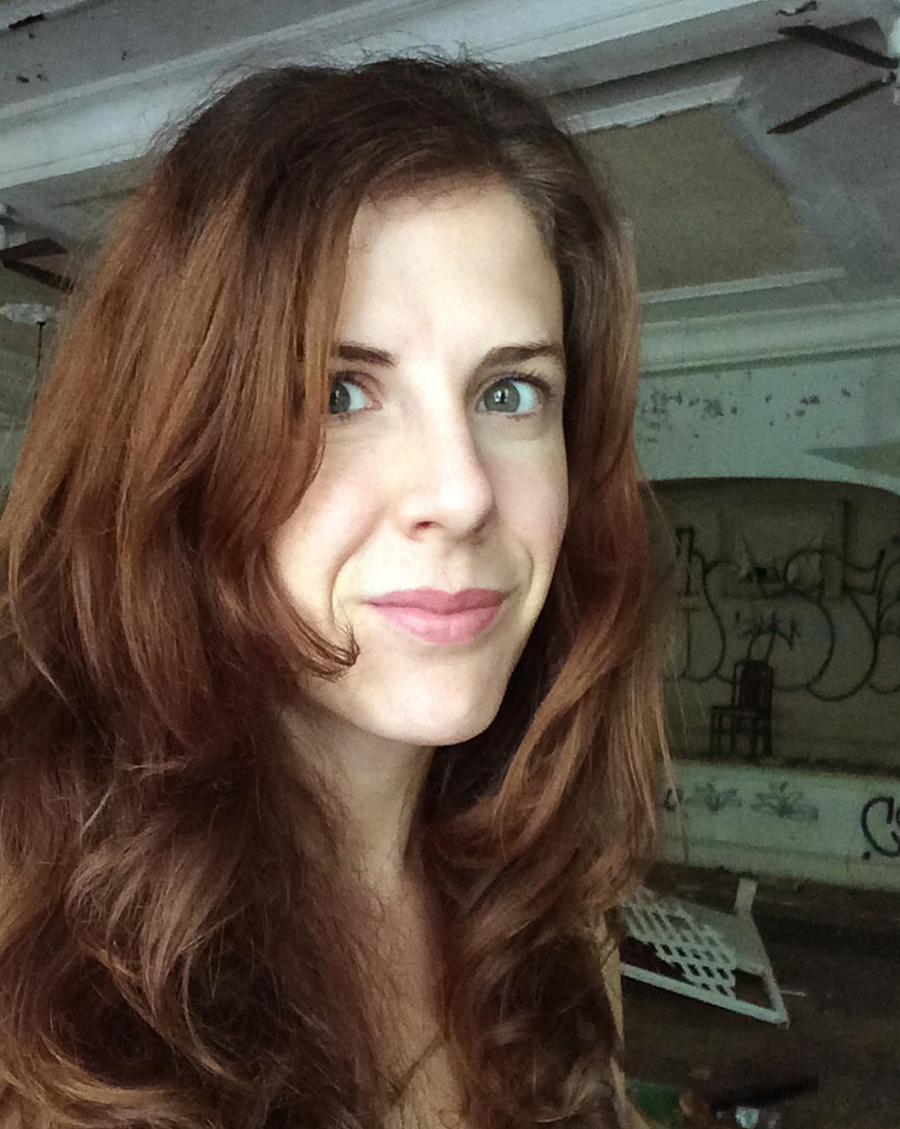 Julia Wertz is a professional cartoonist and amateur historian. She has published five graphic novels and does monthly history comics for The New Yorker and Harper's Magazine. Through "then and now" drawings and tales of New Yorkers past, her latest...
read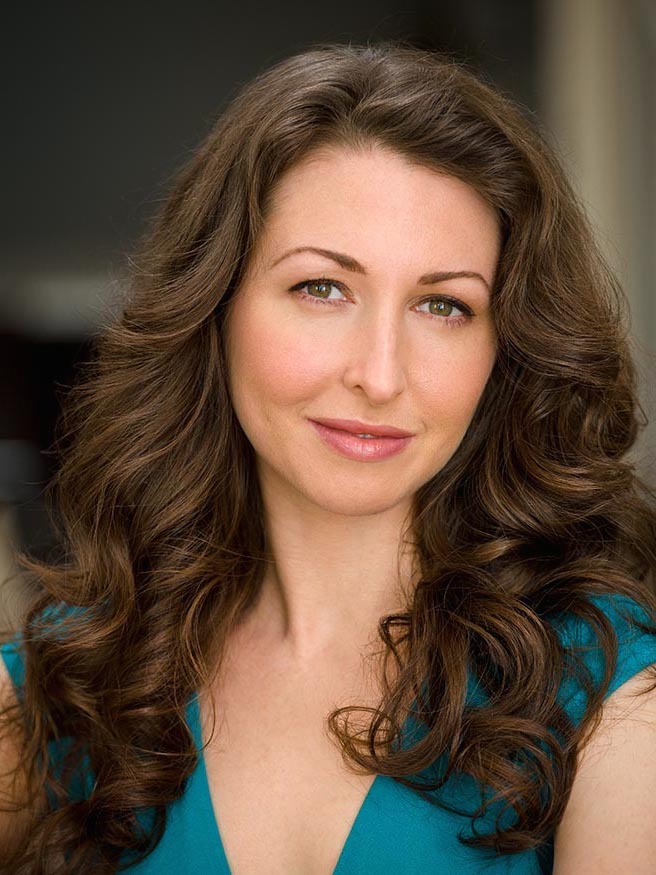 Ilana C. Myer has written about books for the Globe and Mail, Huffington Post, Los Angeles Review of Books, and Salon. Previously she was a journalist in Jerusalem. Her debut epic fantasy, Last Song Before Night, was released by Tor...
read
Susana H. Case is the author of five books of poetry, most recently, Drugstore Blue, from Five Oaks Press in 2017, and 4 Rms w Vu from Mayapple Press, as well as four chapbooks. One of her collections, The Scottish...
read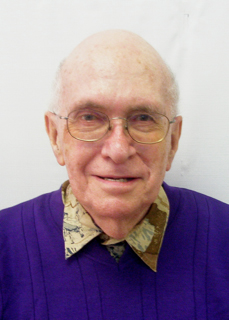 Norman Stock is the author of two books of poetry: Buying Breakfast for My Kamikaze Pilot (Gibbs Smith, 1994), winner of the Peregrine Smith Poetry Contest, and Pickled Dreams Naked (NYQ Books, 2010). His poems have appeared in The New...
read
Line Break is here again! It's the eclectic monthly live literary magazine where poetry meets prose, fact meets fiction, and high-brow meets low-brow, at fabulous Q.E.D. in Astoria, Queens. At every show, live-lit veteran William Shunn brings a wild assortment...
read
A huge huzzah to everyone who turned out for our eleventh regular episode of Line Break this past Saturday, at beautiful Q.E.D. in Astoria, Queens. Just by showing up and giving us the gift of your attention, you helped make...
read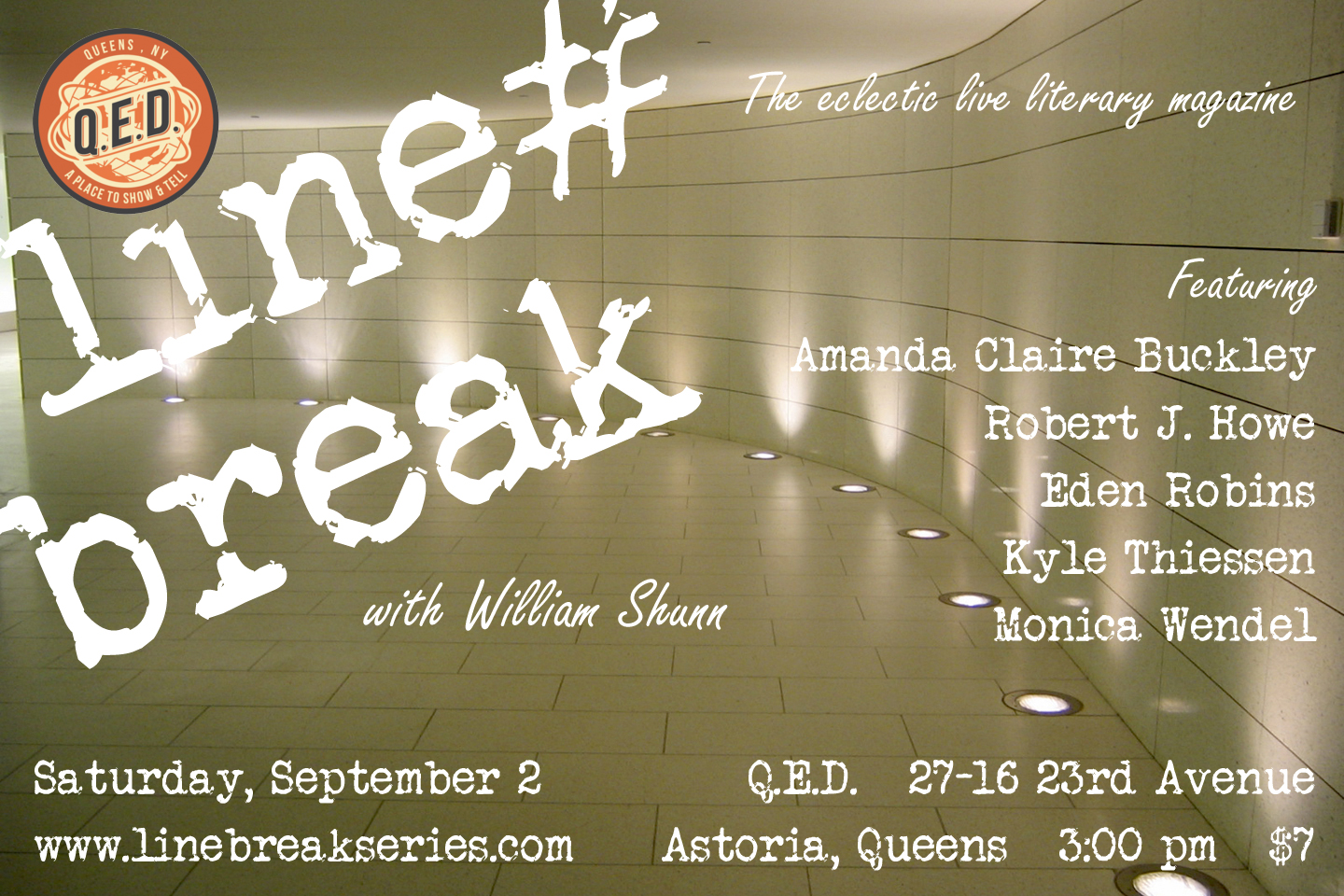 TRANSIT ALERT! Due to scheduled track maintenance, the N train will not be running in Queens this weekend. As an alternative, transfer to a shuttle bus at Queensboro Plaza and take it to Ditmars Blvd. Please leave extra time for...
read
Kyle Thiessen emerges from creative hibernation every few years to renew his "artist card" by phoning in the bare minimum. Previous endeavors include a 2011 YouTube parody—the hastily-researched Fake Month at the Museum—as well as a short film in 1999...
read