Issue #13
Line Break Reading Series
Saturday, November 4, 2017, 3:00-4:30 p.m.
Hosted by William Shunn

Q.E.D. - A Place to Show & Tell
27-16 23rd Avenue
Astoria, NY 11105

Admission $7. Beer, wine and snacks available.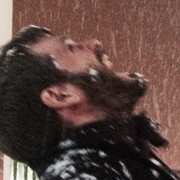 Peter Bryce
is an attorney and essayist. Prior to law school, he ran an underground cardroom and casino in a Washington D.C. loftspace. According to numerous sources, he is able to control the outcome of games of chance with his mind.
Austin Grossman
is a novelist and game designer. His novels include
Crooked, YOU,
and
Soon I Will Be Invincible,
which was nominated for the 2007 John Sargent Sr. First Novel Prize. His major game credits include
Ultima Underworld 2, System Shock, Trespasser, Deus Ex, Epic Mickey, Dishonored,
and
Dishonored 2.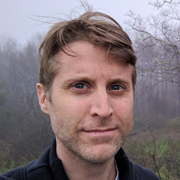 Matthew Kressel
is a multiple Nebula Award finalist and World Fantasy Award finalist. His first novel,
King of Shards,
was hailed as "majestic, resonant, reality-twisting madness" by NPR Books. He co-hosts the
Fantastic Fiction at KGB
reading series with Ellen Datlow.
Sam J. Miller
is the author of
The Art of Starving
and the forthcoming
Blackfish City.
His stories have been nominated for the Nebula, World Fantasy, and Theodore Sturgeon Awards, and have appeared in over a dozen "year's best" anthologies.
Legendary poet
David Mills
is the author of
The Dream Detective
and
The Sudden Country.
He lived for three years in Langston Hughes' landmark Harlem home and performs a one-person show of Hughes' work. His poems have appeared in
Ploughshares, Jubilat, Callaloo
and
Brooklyn Rail,
to name a few.
Kem Joy Ukwu
is the author of numerous short stories. Her collection manuscript,
Locked Gray/Linked Blue,
was selected as a finalist for the 2016 New American Fiction Prize. The same collection is forthcoming from Brain Mill Press in February 2018.
---