Issue # 1a
Line Break Reading Series @ Queens Literary Crawl
Thursday, April 28, 7:00-10:30 p.m.
Hosted by William Shunn
Admission $9.99 (includes all stages)
Aged Restaurant
107-02 70th Road
Forest Hills, NY 11375
Jacob M. Appel
is the author of several novels and more than 200 short stories. His prose has won numerous awards, and he holds several advanced degrees, including an M.D. from Columbia University, a J.D. from Harvard Law School, and an M.F.A. from NYU.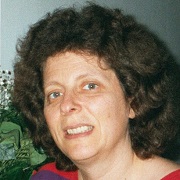 Marleen S. Barr
is known for her pioneering work in feminist science fiction and teaches English at the City University of New York. She has won the Science Fiction Research Association Pilgrim Award for lifetime achievement in science fiction criticism.
Carey "CJ" Bernstein
is a former screenwriter who has turned his attention to telling the kinds of stories he loved as a kid. His interactive mystery novel premieres online this summer.
Jeremy Blutstein
has written for CollegeHumor.com and PointsInCase.com. His scripts have made it to the semifinals and finals of the Scriptapalooza TV contest, The Hollywood Screenplay Contest, and the Austin Film Festival.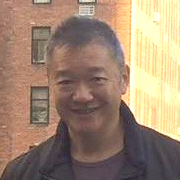 Malcolm Chang
is a third generation Chinese-South African who now lives in Jackson Heights. He has written essays for
Elle Magazine
(South Africa) and memoirs for
Newtown Literary.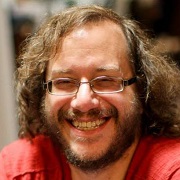 Keith R.A. DeCandido
is the best-selling, award-winning author of numerous novels, short stories, comic books, and more—some in various licensed universes, like
Star Trek, Supernatural, Sleepy Hollow, Heroes Reborn, Stargate SG-1,
and
Marvel,
among many others, others of his own creation.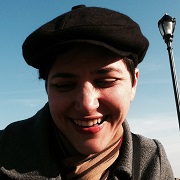 Alex DiFrancesco
is a writer of fiction and literary nonfiction, an occasional storyteller, a queer activist, and a baker. Their debut novel,
The Devils That Have Come to Stay,
is a radical Acid Western.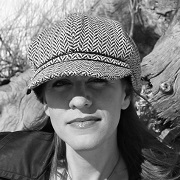 Nancy Hightower
is a novelist, poet, and critic. She co-hosts the Liars League Reading Series in NYC, reviews science fiction and fantasy for
The Washington Post,
and teaches at Hunter College.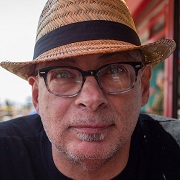 Robert J. Howe
has published short fiction in
Salon.com
, the magazines
Analog, Electric Velocipede,
and
Black Gate,
and the anthologies
Newer York
and
Happily Ever After,
among other venues. He has never been arrested. Luck was a factor.
Rajan Khanna
is a fiction writer, blogger, reviewer and narrator. His first novel,
Falling Sky,
a post-apocalyptic adventure with airships, was released in October 2014 from Pyr. A sequel,
Rising Tide,
is scheduled for October 2015.
Barbara Krasnoff
has published over thirty pieces of short fiction. She is the author of a YA non-fiction book,
Robots: Reel to Real,
and is Senior Reviews Editor for
Computerworld.
Ilana C. Myer
has written about books for the
Globe and Mail, Huffington Post, Los Angeles Review of Books,
and
Salon
. Her debut epic fantasy,
Last Song Before Night,
was released by Tor in October 2015.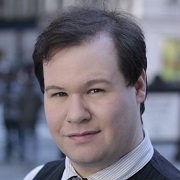 Richard Taylor Pearson
holds a law degree from Rutgers. While he works as an attorney by day, his nights and weekends are spent writing novels and performing in theatrical events all over New York City.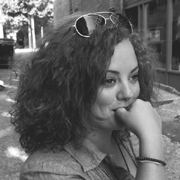 Sarah Riccio
is a curmudgeonly Astoria local who, when she's not slinging craft beer to the people of Ditmars Boulevard, justifies her hedonistic tendencies by writing about them.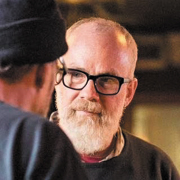 William Shunn
is a Hugo and Nebula Award-nominated science fiction writer, and author of the memoir
The Accidental Terrorist: Confessions of a Reluctant Missionary.
The host and producer of Line Break, he lives in Astoria.