Issue #12
Line Break Reading Series
Saturday, October 7, 2017, 3:00-4:30 p.m.
Hosted by William Shunn

Q.E.D. - A Place to Show & Tell
27-16 23rd Avenue
Astoria, NY 11105

Admission $7. Beer, wine and snacks available.
Susana H. Case
is the author of five books of poetry, including
Drugstore Blue
and
4 Rms w Vu,
as well as four chapbooks. She is a Professor and Program Coordinator at the New York Institute of Technology in New York City.
Ilana C. Myer
has written about books for the
Globe and Mail, Huffington Post, Los Angeles Review of Books,
and
Salon
. Her epic fantasy,
Last Song Before Night,
came out in 2015, and
Fire Dance
will follow in April.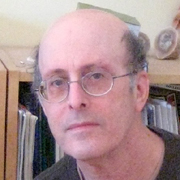 Dennis Pahl
is Professor of English at LIU Post, where he teaches nineteenth century American literature. Three of his numerous short stories, "Evening Class," "Foot in the Door," and "The Museum of Lost Things," have been or are being adapted for the screen.
Norman Stock
is the award-winning author of two books of poetry:
Buying Breakfast for My Kamikaze Pilot
and
Pickled Dreams Naked.
His poems have appeared in
The New Republic, College English, New York Quarterly, New England Review, The New York Times, Newtown Literary, Verse,
and elsewhere.
Julia Wertz
is a professional cartoonist and amateur historian. She has published five graphic novels and does monthly history comics for
The New Yorker
and
Harper's Magazine.
Her latest book,
Tenements, Towers & Trash: An Unconventional Illustrated History of New York City,
just arrived October 3rd.
---