Issue # 9

Line Break Reading Series
Saturday, July 1, 2017, 3:00-4:30 p.m.
Hosted by William Shunn

Q.E.D. - A Place to Show & Tell
27-16 23rd Avenue
Astoria, NY 11105

Admission $7. Beer, wine and snacks available.
Libba Bray
is the #1
New York Times
bestselling author of the Gemma Doyle trilogy
(A Great and Terrible Beauty, Rebel Angels, The Sweet Far Thing), Going Bovine, Beauty Queens,
and the Diviners series
(The Diviners, Lair of Dreams,
and the forthcoming
Before the Devil Breaks You).
William Cusick
is a writer and filmmaker based in NYC. His music film,
Pop Meets the Void,
is the winner of multiple awards, including Best of the Festival at the 2016 Queens World Film Festival.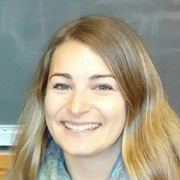 Stephanie Grossman
is a writer and marketing professional in New York City who has worked for several publishing houses, including Simon & Schuster and Penguin Random House. Her writing has appeared most recently in
Paste Magazine.
Joshua McCuen
is a recent MFA graduate who is still trying to figure out what to do with his life. He will be running away to Italy shortly.
Poet
Oscar Sanders
was born and raised in the Bronx, NY. The former jazz/funk/rock guitarist has garnered awards for shorts, features, documentary films, and a political crime novel,
Final Hearing.
---