Issue # 8
TRANSIT ALERT! Due to scheduled track maintenance, the N train will not be running in Queens the weekend of September 2nd. As an alternative, transfer to a shuttle bus at Queensboro Plaza and take it to Ditmars Blvd. Please leave extra time.
Line Break Reading Series
Saturday, June 3, 2017, 3:00-4:30 p.m.
Hosted by William Shunn

Q.E.D. - A Place to Show & Tell
27-16 23rd Avenue
Astoria, NY 11105

Admission $7. Beer, wine and snacks available.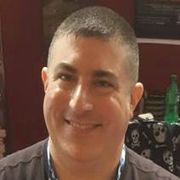 Daniel Braum
is the author of
The Night Marchers and Other Strange Tales,
Yeti. Tiger. Dragon.,
and the forthcoming
The Wish Mechanics: Stories of the Strange and Fantastic.
He is host of the Night Time Logic reading series in New York.
Vanessa Golenia
is an essayist who produces and hosts the NYC edition of
Taboo Tales
, a live storytelling show that believes the more we talk about how fucked up we are, the more normal we all feel.
Legendary poet
David Mills
is the author of
The Dream Detective
and
The Sudden Country.
He lived for three years in Langston Hughes' landmark Harlem home and performs a one-person show of Hughes' work. His poems have appeared in
Ploughshares, Jubilat, Callaloo
and
Brooklyn Rail,
to name a few.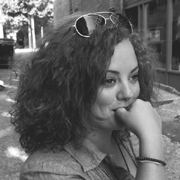 Sarah Riccio
lives, writes, and slings beer in Astoria. She is a Line Break regular who recently
slew
at Taboo Tales NYC. You're sorry you missed it.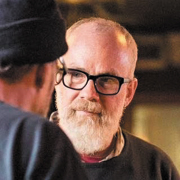 William Shunn
is a Hugo and Nebula Award-nominated science fiction writer, and author of the memoir
The Accidental Terrorist: Confessions of a Reluctant Missionary.
The host and producer of Line Break, he lives in Astoria.
* Bengt Washburn will be unable to appear due to unforeseen circumstances.
---