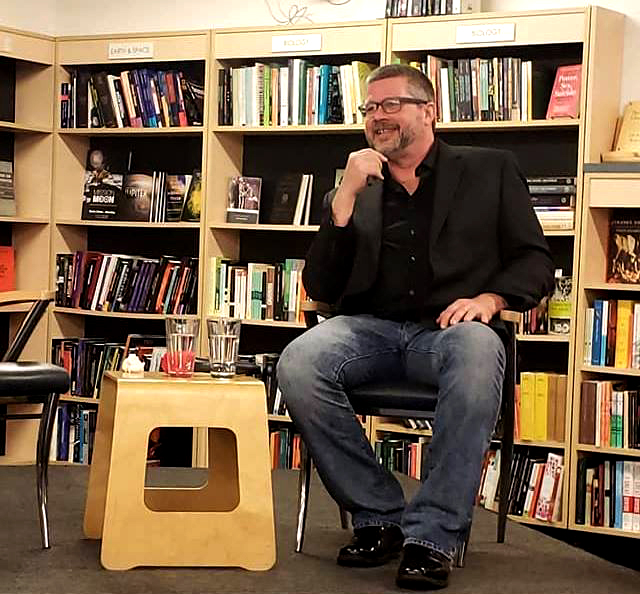 UPDATE: We regret that John will be unable to appear due to unforeseen circumstances.
John C. Foster was born in Sleepy Hollow, New York, and has been afraid of the dark for as long as he can remember. His newest novel, The Isle, grew out of his love for New England, where he spent his childhood. He is the author of three previous novels, Dead Men, Night Roads, and Mister White, and one collection of short stories, Baby Powder and Other Terrifying Substances.

His stories have appeared in magazines and anthologies including Dark Moon Digest, Strange Aeons, Dark Visions Volume 2, and Lost Films, among others. He lives in Brooklyn with the actress Linda Jones and their dog Coraline. For more information, please visit www.johnfosterfiction.com.
Please join John and all our accomplished readers for Line Break #25, Saturday, December 1, 3:00 p.m. at Q.E.D. in Astoria. Tickets are only 7 bucks!