Line Break Reading Series
New York City Poetry Festival Edition
Saturday, July 29, 2017, 12:30-1:00 p.m.
Hosted by William Shunn

New York City Poetry Festival
Algonquin Stage
Governors Island
New York, NY 11231

Admission free. Festival open from 11:00 am to 6:00 pm, July 29 & 30.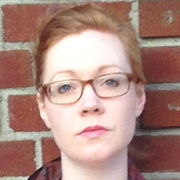 Emily Alta Hockaday
is author of the poetry chapbooks
Ophelia: A Botanist's Guide, What We Love & Will Not Give Up,
and
Starting a Life.
Her work has appeared in the
North American Review, Spoon River Poetry Review,
Amazon's
Day One,
and
Newtown Literary,
among other publications.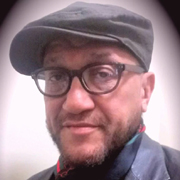 Oscar Sanders
was born and raised in the Bronx, NY. The former jazz/funk/rock guitarist has garnered awards for shorts, feature, documentary films, and a political crime novel,
Final Hearing.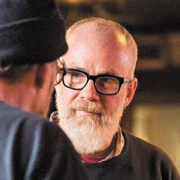 William Shunn
is a Hugo and Nebula Award-nominated science fiction writer, and author of the memoir
The Accidental Terrorist: Confessions of a Reluctant Missionary.
The host and producer of Line Break, he lives in Astoria.
---